Where in the world is Cindy?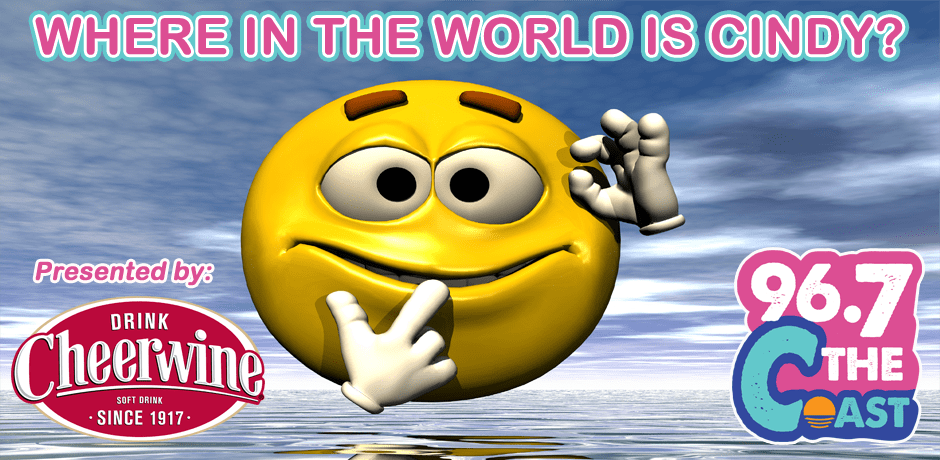 Cindy from The Coast Wake Up Show is going to be out and about on the OBX during The Coast Wake Up Show at least once a week thanks to Cheerwine!  If you've NEVER tried the soft drink Cheerwine, and you're wondering what it tastes like, figure out "Where in the World is Cindy?" and go see her!   She will have Cheerwine, maybe some donuts, and other FREE stuff, too!   We aren't going to tell you exactly she will be, but we will be "live" on Facebook and you will be able to see where she is.  Plus we will give out clues on the radio.  Stop by and introduce yourself and try an ice-cold Cheerwine!  
Listen to The Coast Wake Up Show for updates of when she will be out and about!
Click HERE for more info about Cheerwine!