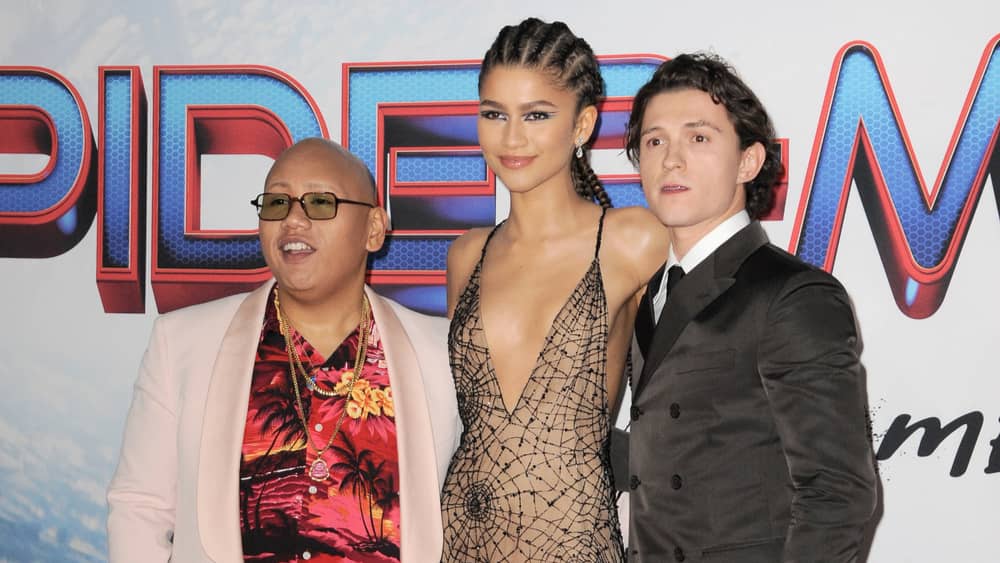 Despite rising concerns about the Omicron variant of COVID-19 across the globe, "Spider-Man: No Way Home" earned a staggering $587.2 million internationally over the weekend.
The film, starring Tom Holland as Spider-Man, ranks as the third-biggest worldwide debut in history behind "Avengers: Endgame" (with $1.2 billion) and "Avengers: Infinity War" ($640 million).  Those two films opened in China (which is currently the world's biggest moviegoing market), while "No Way Home" has not yet been released there. Internationally, "Spider-Man: No Way Home" earned $334.2 million from 60 overseas markets.
The third chapter in Holland's Spider-Man trilogy (directed by Jon Watts) takes place after Peter Parker's identity is revealed to the world. Peter asks for help from Doctor Strange (Benedict Cumberbatch) and accidentally unleashes a multiverse, featuring plenty of villains from past Peter Parker timelines. Willem Dafoe's Green Goblin, Jamie Foxx's Electro and Alfred Molina's Doctor Otto Octavius drop by to wreak havoc and torment Spider-Man in the crossover event.  "Spider-Man: No Way Home" also stars Zendaya as Spidey's girlfriend MJ, Jacob Batalon as his best friend Ned, and Marisa Tomei as Aunt May.
Editorial credit: Tinsletown / Shutterstock.com